FLANGE BOSS PIPE FLANGE ALIGNER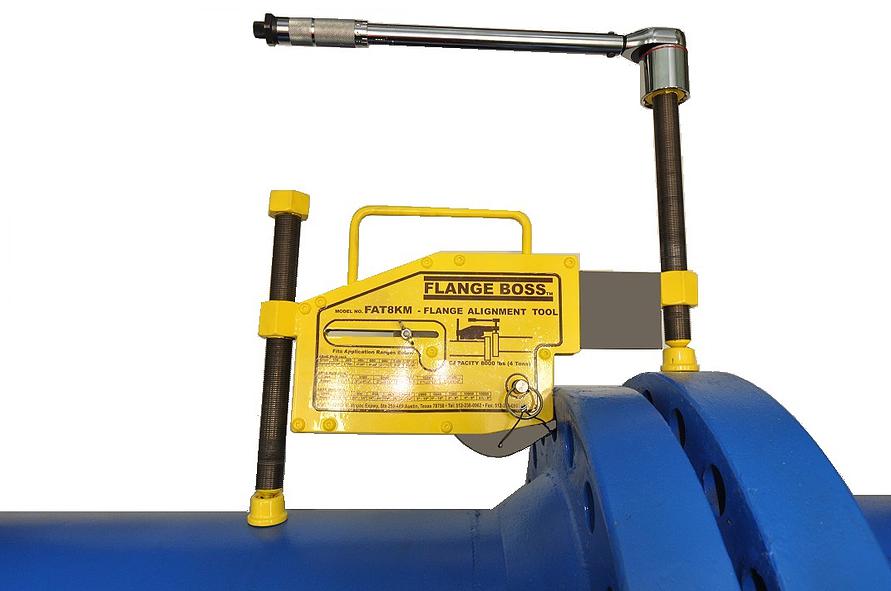 FLANGE BOSS PIPE FLANGE ALIGNER
With the Flange Boss flange alignment tools you can safely and easily realign pipe flanges to bolt them together. The Flange Boss flange alignment tool comes in 2 different models the FAT8KM which creates 8,000 lbs of force and the FAT10KM which creates 10,000 lbs of force.
Both models come with a torque wrench, a socket, restraining strap, instruction manual and a hard shelled carrying case. These tools are adjustable and mechanical for ease of use. Made in the USA.
The HammerTight slugging wrench retainers are available from 5/8" to 2-1/2" stud sizes and nut sizes from 1-1/4" to 3-7/8". The HammerTight striking wrench retainer SMP-HTS34178 set comes with 10 Hammer Tight sizes (3/4″ – 1-7/8″) and a case with custom foam inserts.
HammerTight hammer wrench retainers promote SMP's message of safer and more efficient tool solutions by transforming a 2 person job into a 1 person job while at the same time removing workers hands from dangerous swinging hammers.